GUESS FREAKIN WHAT 8D!!!!


I GOT MY NEW PHONE FINALLY!!!!!!!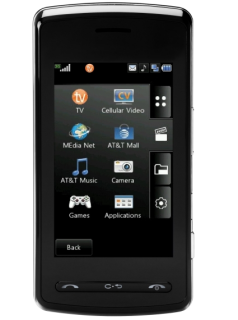 I LOOOOVE IT 8DDDDDDDD

so damn happy over a phone oh gawsh xDDD

but yeah 8D its like TOUCHSCREEN...and totally ROCKS MY WORLD roflz

anyway~ I got unlimited text plan and it includes going on msgr :3 so I CAN TALK TO BUDS ON MSN WHEREVER 8D

YAAAAAAAAAAAAAAAY

RAHAHAHA

might be going to see my bro tomorrow :O cuz he's going to florida on saturday with niece, so wont be able to see him for a week, and mom wants to go give kiss and hug xDDD

ALSO! I gotta make mom her cd request...xDD havent even made folder for or downloaded the songs im missing from her list~

oh well o_o will eventually make it!


I gotta call my school too, to find out how to switch teachers, older students/classmates tell me we can change teachers we dont want to have this year, but gotta do before semester starts.

and i sure dont want that ms. more-homework bitch xDDD I'd prefer Ms. walsh x3

Mom also wants (or is thinking of, idk) to make letter to send to principal to get approval of bringing in my cell phone to school o.o they say we need to write letter stating why I need it, will show to security guards, and then they'll remember I'm allowed to bring it in.

I HOPE WILL HAPPEN :3

mom will lie ofc, say that i go to work afterschool and such yadayada xD

HM HM HM

I'M THINKING OF GETTING PERMISSION TO BUY A VERY SPECIAL SOMEONE AN AWESOME GIFT

BUT! I'm afraid of getting heartbroken again ;o since person ¬_¬ ex bff...I sent her WHOLE family gifts in germany...and now she doesnt speak to me anymore, shows how considerate she truly is :'''3 I got rejected by her yeah, doesnt mean I'm gonna mope forever xD fuck man, I got OVER her, she needs to know she isnt someone I'm gonna be in love with for life ;o

my feelings for her now?



she's a piece of shit.



some friend she is...correction..some friend she

WAS

xDDD ignoring me and crap cuz of way I swing~

oh well, she can go to hell for all i care. Yeah I seem bit harsh, but now I realize just how it was xD and how it is now.

I'm glad I've overcome that border, cause it messed me up.

changed me a lot.

But I'M ALL GOOD.

:''3 yeah.



I'm alright.